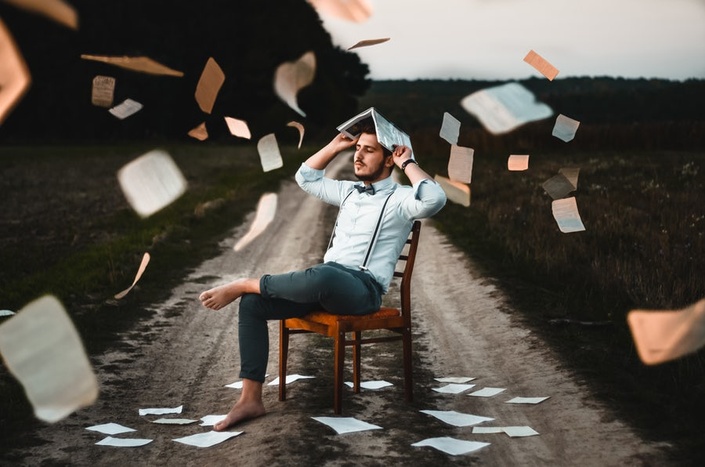 Get Your Story Published
A Voices In Your Head Six-Week Story Publishing Course
REGISTRATIONS NOW OPEN
Do you have an finished story idea and don't know what to do with it? Your options are exciting. Traditional or Indie? Print, ebook, or audio? Or all three? Your choices are endless now but so are your responsibilities. I cover some of your options in this six weeks and point you in the right direction for other things, like professional editing. You have had your story professionally edited, haven't you? We'll also talk about the importance of getting a professional cover design to give you the best chance of success.
This six-week course will get you started on your authorpreneurial journey the right way. There are decisions you need to make right from the start and this course will lay out your options. Hopefully, you already have a website and you're building your mailing list. We'll talk about how important these things are whether you choose the Indie or Traditional publishing route.
Introducing The Voices in Your Head that will help you
get your story published
The Producer: Once your voices have helped you produce a brilliant final draft, the Producer takes over. He's in charge of turning an ethereal draft into a concrete finished product. Your Producer dreams of red editing pens, cover designs, font changes, and paper quality. He's ready to get your book out there and reach an audience. Once upon a time, gatekeepers ruled the writing world. To get published, you needed to get through an agent and a publisher and a design team and a book seller...I get hives just thinking about it. You can still do that, of course, but the power is now in your hands.
The producer loves collaboration. Many writers are individualists - we want to do it ourselves because we can't trust anyone else to bring our visions to fruition. But at this stage of the journey you need to recognise that you can't do everything yourself. Very few people can write, illustrate, design, and create a professional final product. Our job is to find a balance between managing your project and asking for help when you need it.
The Course
This six-week story writing course is for those of us who have a finished a story and are keen to explore what comes next. This course will see your name up in lights the right way.
The Program

Writing isn't easy, and the Voices in Your Head Program is designed to let you work with your voices instead of against them. And you get to decide where you need the most help. Starting? Drafting and Editing? Or Publishing and Marketing your story?

There are three six-week courses in the The Voices in Your Head Program, and they are designed for you to either progress through the three courses at your own pace or jump right in at the middle.
You may be at the start of your writing journey, have a half-finished story begging to be told, or you may have a finished story written and don't know what to do next. Let me help you where you need it most.
No part of the writing journey is easy and only you know where you're at. My job is to make sure you have the tools to keep you going in the right direction.
Each of the three courses are six-weeks long - long enough to set you up and give you the support you need to get you to the next stage - and every week there are workshop sessions to help you through the maze and out the other side.
Did I mention one last voice?
The Facilitator: That's me, Mel, your accountability boss creative. As your Facilitator, I'm here to smooth out your process and provide the support you need. I'm not here to take over your creative process. I'm here to help you when you need it and get your story told. What else can I do for you? I'm glad you asked. Unleash the elevator pitch...
You have access to me for six weeks via our Voices in Your Head Facebook page
Every week I share a workshop session with you, and you get to ask the questions you need as you need them
I've been where you are and have an inkling of your journey
I've completed (but not submitted) my Phd in Creative Arts and Communications, and published my resultant novel, The Miner's Wife
I've co-written three Middle-Grade novels with my writing partner, and we're working on our fourth novel
I've won awards, and published academic papers, stories and articles
I'm an English teacher (sorry, but you need to know:))
I co-wrote The Voices in Your Head Narrative Writing Framework with my daughter, Sam Hammond
Sam & I have also written two workbooks, a story planning & a story writing workbook, that you get for FREE
I want you to succeed
I'm a proudly Indie Publishing writer and I do what I teach
I speak with experts on my podcast every week in the writing, publishing & authorpreneurial world
I coach writers to be the best they can be at all stages of the writing journey, whether they're writing fiction or non-fiction
A final Word
I hope you realise by now the voices in your head are your friends. When they're all shouting at once, you might feel like they're out of control. But ultimately, these voices are part of you, and they truly want you to succeed. Let them have their discussions, Let them fight and kill off characters (you can always resurrect them). One story leads to the next and this is where your inner Entrepreneur takes over. She knows that one story is never enough and she's ready to find creative and innovative ways to turn your passion into a full-on writing life.
Course Dates: Monday, 26th March, 2018 - Sunday, 29th April, 2018

Live Workshops - 2.00pm (AEST)
***please note, please don't worry if you can't make it to any one of the workshops as all workshops will be recorded and uploaded to the course the same day, along with any course materials. You can submit any questions you may have ahead of time or discuss these in our Voices in Your Head Facebook group.

Cost: $135

Testimonials
Eden
Morag
Belida
Your Instructor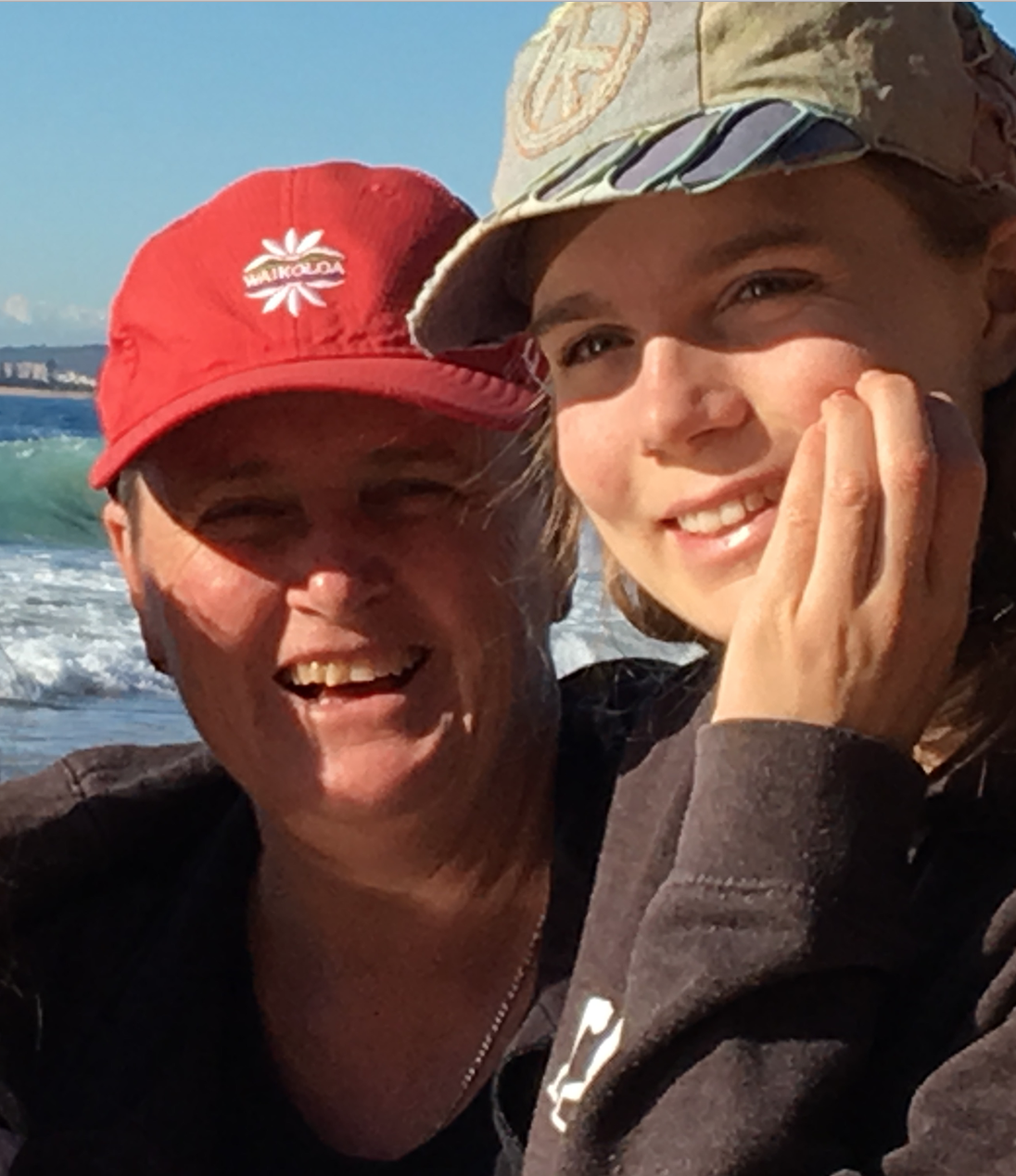 Mel and Sam are a dynamic mother-daughter duo, with experience in writing and theatre. In another life, Mel is a Senior English teacher and author of adult and childrens' novels. Sam studied Theatre at the Queensland Academy for Creative Industries and has won Queensland Theatre's Young Playwrights Award, along with DUX, CIVA and Pathmaker Awards at her school. Together, they run Writing Excellence Programs for Young Scholars at Writer on the Road.
Frequently Asked Questions
When does the course start and finish?
The course starts now and never ends! It is a completely self-paced online course - you decide when you start and when you finish.
How long do I have access to the course?
How does lifetime access sound? After enrolling, you have unlimited access to this course for as long as you like - across any and all devices you own.
What if I am unhappy with the course?
We would never want you to be unhappy! If you are unsatisfied with your purchase, contact us in the first 30 days and we will give you a full refund.